La Mata Spain
Guide to La Mata, a coastal resort on the Costa Blanca, Spain.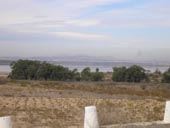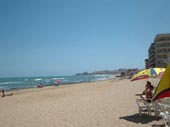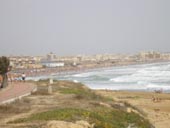 La Mata - Holidays - Property - Car Hire - Transfers
La Mata - History and Information - Situated a little to the north of Torrevieja, and now pretty much joined to its larger neighbour, the coastal resort and village of La Mata has retained much of its traditional Spanish feel. As a resort still much favoured by the Spanish themselves, La Mata does also attract plenty of International visitors, as does all of the Costa Blanca region.
Attracted by the fine weather conditions, great beaches and friendly feel, visitors flock to La Mata in the summer months, though the weather can be good all year round.
Historically, La Mata developed around the salt industry, and it was formerly an important centre for salt production until the HQ for the administration of salt was moved to nearby Torrevieja. This occurred in 1802, but of course the production of salt in La Mata dates back to the times of the Romans, who often used salt as a form of currency. The salt came from the salt lagoon situated near to La Mata, and now a protected nature reserve (The Parque Natural de La Mata y Torrevieja), it is rumoured that money from salt, paid for the funding of Christopher Columbus. Salt is no longer produced in La Mata, but is still extracted from the Torrevieja salt lake.
La Mata Market: The street market in La Mata is held on Wednesdays in Canal de Acequión, the opening hours are 8am to 1pm, here you can by gifts, clothes, vegetables and fruit. Torrevieja market is held on Fridays, and the nearby Lemon Tree market is held on Sundays.
La Mata Fiestas: Among the many fiestas and festivals held in La Mata is the Virgen del Carmen held in July (July 16th in 2011) and the Virgen del Rosario, which is held in October (October 7th in 2011).
Also a good choice for golfers, La Mata is within easy reach of a number of great golf courses, including La Finca, at Algorfa, La Marquesa at Rojales, as well as the 3 courses of the Orihuela Costa (Campoamor, Villamartin and Las Ramblas).
Find our latest available holiday properties, and properties for sale in La Mata below.
As a holiday location La Mata is very easy to reach using the N-332 coast road from either Alicante airport (22 miles away) or Murcia (San Javier) airport, which is just 26 miles away. The town of Torrevieja is just a 4.5 miles drive, and Guardamar del Segura is also 4.5 miles distant. Written by Steve Locke 2011.
La Mata Links: La Mata Map - La Mata Weather
La Mata airport driving distances: Alicante airport to La Mata is a driving distance of 36 kilometres (22 miles), Murcia (San Javier) airport to La Mata is a driving distance of 42 kilometres (26 miles).
Nearby Places: Ciudad Quesada - La Marina - Los Montesinos - Rojales - Algorfa - Santa Pola - San Fulgencio
More Local Attractions: Rio Safari Elche - Palacio de Jacarilla - El Rodeo Caves
More Golf Courses: Villamartin - Las Ramblas - Campoamor - Lo Romero - Spain Golf Courses
Related: Murcia - Orihuela - Spain - Builders