Benijofar
Benijofar holiday rentals, property, hotels, car hire, airport transfers, golf, guide.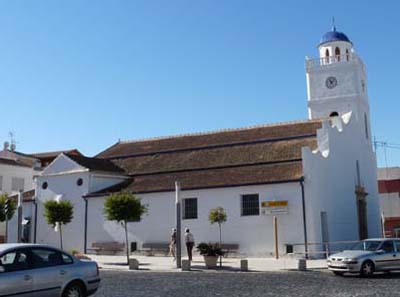 Benijofar - Costa Blanca - Spain
Benijofar: A quiet little village located near to Ciudad Quesada and Rojales on the Costa Blanca, Spain, Benijofar is a popular spot for holiday homes and re-location.
Settled during the Moorish occupation of Spain, Benijofar gets its name from the Arabic for "son of pearl" probably referring to the shape of the original settlement. After the Christian reconquest, control of Benijofar passed to Murcia, though it later came under the town of Orihuela.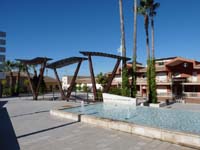 Life in Benijofar has been influenced by the nearby River Segura, and several floods have been damaging to the village and community. The earthquake of 1829 was even more devastating, with few buildings surviving in Benijofar or the surrounding villages.
For most of its existence a purely agricultural community, Benijofar has grown only in recent years to depend somewhat on property development and tourism.
If you are holidaying in Benijofar, the beaches of Guardamar del Segura and Torrevieja are within easy driving distance, the water park in Ciudad Quesada is close by, historic Rojales is close by, and golfers can make the most of the La Marquesa golf course (Rojales/Ciudad Quesada), and La Finca, Algorfa.
Reach Benijofar by road from the CV-90 (signposted Benijofar) and from the AP-7 motorway (Torrevieja Norte exit), the town of Torrevieja is about 12 kilometres away.
Benijofar Links: Benijofar Map - Benijofar Weather
Benijofar airport driving distances: Murcia (San Javier) airport to Benijofar is a driving distance of 45 kilometres (28 miles), Alicante airport to Benijofar is a driving distance of 53 kilometres (33 miles).
More Nearby Places: Almoradi - Algorfa - Benejuzar - Cox - Rafal - Benferri - Catral - San Bartolome - Dolores - Callosa de Segura - Crevillente - Quesada
Golf Courses: Villamartin - Lo Romera - Las Ramblas - Campoamor Golf - Spain Golf Courses
Related: Valencia - Murcia - Orihuela Costa - Alicante Airport Transfers - Builders